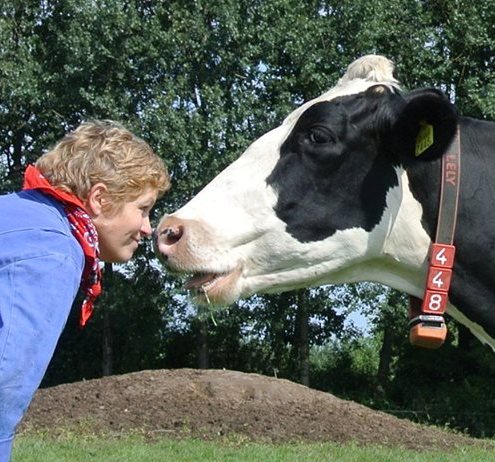 Welcome to my website.

You have come to the right address if you are looking for a wonderful cow painting.
Cows are such interesting creatures, I can't stop looking at them. My style is realistic (occasionally I also paint other subjects). I use bright, vivid, colours so that it forms an exciting painting; shadows add depth. The eyes are particularly important; they form the soul of the animal and draw your attention to the painting.
I work in oil paint and build up the painting in different layers so that it gains structure and texture. Each layer adds more life to the painting.
If you are interested in one of my works, or if you wish to have your own subject painted, please contact me. In case you wish to see my work "live", you are welcome to make an appointment for a visit to my studio (in Delft, The Netherlands) or to visit an exhibition. Please look under exhibitions on this site.
If you wish to be informed on new work and/or exhibitions, please sign in for my newsletter. You can follow me on Facebook, Instagram, Pinterest and/or Twitter.
Tinka Schilperoort